Updated 2013 Lincoln Lease Offers with $0 Down Payment
The Lincoln brand is more than just an American cultural icon; it symbolizes American luxury. New Lincoln vehicles are now made more capable, more powerful, and more fuel efficient.
Here are updated lease offers for 2013 Lincoln vehicles.
2013 Lincoln MKS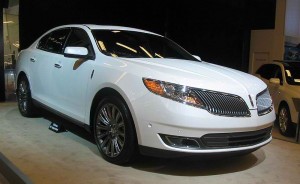 Lease offer for the Lincoln MKS starts at $428 per month for 24 months, with $0 due at signing and $0 security deposit.
The 2013 Lincoln MKS was redesigned and further improved to deliver a more engaging yet luxurious driving experience. The new MKS receives major styling updates along with a few tweaks to the engine and the suspension.
2013 Lincoln MKX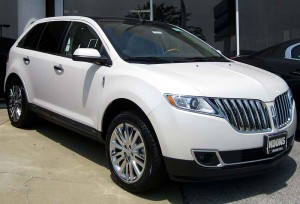 Lease offer for the Lincoln MKX starts at $424 per month for 24 months with $0 due at signing and $0 security deposit.
The 2013 Lincoln MKX is based on the Ford Edge compact SUV, but it gets more luxury features and quieter cabin compared to the Ford Edge. If you want a small luxury crossover, the 2013 Lincoln MKX deserves a second look.
2013 Lincoln MKT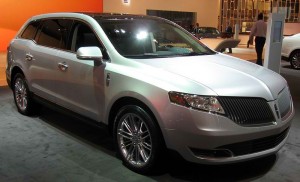 The 2013 Lincoln MKT is currently offered at 0.9% APR for up to 36 months, and 1.9% APR for up to 40 months.
Check out the latest lease offers for the Lincoln MKT at the nearest Lincoln dealer.
Part station wagon and part luxury crossover SUV, the 2013 Lincoln MKT now gets a more powerful V6 engine along with improved seats and more standard safety features.
Leasing a Luxury Car
Luxury vehicles are one of the best vehicles to lease because:
1. They are more expensive compared to normal cars, and you don't need to pay for the entire purchase price just to drive home a decent luxury car; and
2. Leasing allows you to only pay for the depreciation of the vehicle (don't forget that luxury vehicles will usually depreciate slower compared to other vehicles, hence providing you with lower monthly payments).
You can save money on your new luxury vehicle by:
Maintaining a good history of credit.
Shopping around before signing the lease contract.
Negotiating the MSRP or the invoice price of the vehicle.
Intelligent leasing starts by knowing all the latest lease offers in your zip code. Find your next Lincoln auto lease by simply requesting a lease quote from CarLeasingSecrets.com.