The Most and Least Fuel Efficient Vehicles in Each Category: Fall 2016
So, you want to pay for less gas? We can help you out with that. We're going to talk about the most efficient vehicles in each category, thanks to Consumer Reports. Let's start with the least efficient vehicles, though, just to get them out of the way.
The Least Efficient Vehicles on the Market
We doubt you'll really need lots of statistics or specs for these. Here they are.
| | | | |
| --- | --- | --- | --- |
| Category | Vehicle | MPG City | MPG Highway |
| Compact Car | Misubishi Lancer ES | 17 | 34 |
| Sports Car | Ford Mustang GT | 13 | 27 |
| Luxury Sedan | Mercedes-Benz S550 AWD | 12 | 28 |
| SUV | Nissan Armada | 9 | 18 |
| Minivan | Chrysler Town and Country Touring-L | 11 | 27 |
| Pickup | Ram 1500 4WD / Toyota Tundra | 13 | 19 |
The Most Efficient Vehicles on the Market (mpg)
Compact Vehicle: VW Jetta Hybrid SE / Mistubishi Mirage ES
29 City / 47 Highway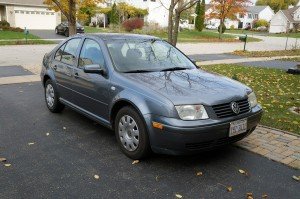 Your two best options in this category are the Mirage and the Jetta Hybrid. The primary advantages of the VW are four extra inches of leg room in the rear and about twice the horsepower. If you're partial to Japanese cars or very small cars, you could make an argument for the Mirage, still.
Mid-Sized Car: Toyota Prius Three
43 City / 59 Highway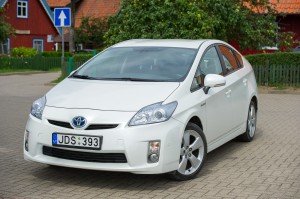 The Prius Three is a little expensive, starting at $28,060, but fuel savings can make up for its steep MSRP. The Prius is quieter than it used to be and also handles better than its prior generations.
Full Sized Car: Lexus ES 300h
28 City / 44 Highway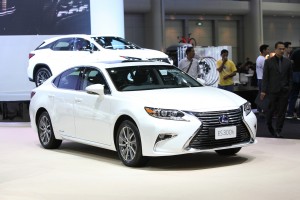 The ES 300h is a 200hp / 149kw luxury hybrid sedan. It's hard to make an argument against it, aside from it's $41k+ price tag. If you don't want to spend that much, you might take a look at the $21k Chevrolet Malibu hybrid, which is good for 27 miles to the gallon in town and 36 on the highway.
SUV (Small): Toyota Rav4 Hybrid XLE
26 City / 36 Highway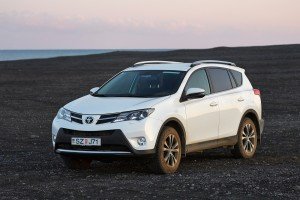 The Rav4 is available with bird's eye view cameras, AWD and several other desirable features. It is not cheap, however. It'll cost at least $27,000. There's always a chance for incentive offers from your dealer, though.
SUV (Medium/Large): Lexus RX 450h
24 City / 33 Highway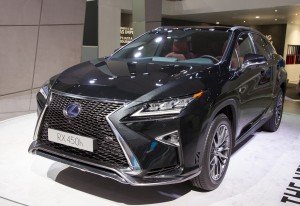 Toyota is a clear leader in hybrid vehicles, which means it's no surprise that Lexus is the leader in the luxury category, since it's a Toyota brand. If the RX is too expensive, take a look at the Toyota Highlander Hybrid and the Jeep Grand Cherokee (with a diesel engine).
Pickup: Chevrolet Colorado LT Diesel
15 City / 34 Highway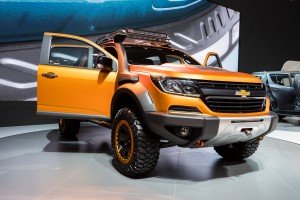 Although this small diesel truck isn't as efficient as we hoped it would be, it has edged out the Ram 1500 diesel to become the most efficient truck on the market. If you need a larger efficient pickup, your best bet is the Ford F-150 XLT EcoBoost.
Minivan: Chrysler Pacifica Touring-L
13 City / 33 Highway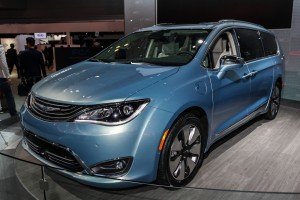 If you've seen the commercials for this redesigned minivan, you know that it's all about space and convenience. It seats 7 passengers comfortably and it feels a lot like a luxury vehicle but costs under $28,595 in its base form.
Need quotes? Get them online for free. Search local inventory and locate unpublicized discounts from home. If there are none available, we'll let you know. Click here.