The Best Lease Deals for the End of 2016
The holiday season is a great time for finding lease deals in your area. Often, insiders point to the day after Christmas and New Year's Day as the best deal-making days of the year. But you don't necessarily need to cut a deal on a particular day when lease incentives are this good. Without further ado...
2017 Lexus IS
$349 a month with $2,499 down 
A $40,000 sports car for $349 a month with a low down payment is hard to come by. This is the best deal we've seen in a a while. The IS's turbo engine runs on just 22 MPG in the city and 32 on the highway. This deal is possible thanks to the extremely low depreciation rate of Lexus vehicles.
2016 Jeep Patriot
$129 a month with $2,199 down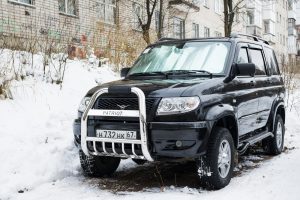 Perhaps strong Jeep Renegade sales have let to an unexpected slump in Patriot sales and that's why Jeep's offering these SUVs for such low rates. We don't really blame consumers if they choose the Renegade over the Patriot. Would they all choose the Renegade now that the Patriot is available for this low rate, though? We don't think so.
2016 BMW 7 Series
$979 a month with $5,500 down
This isn't a vehicle for just everyone. It's a real luxury sedan with a powerful engine and all of the interior conveniences you'd expect, plus some you wouldn't expect. While $979 a month seems high, it's rather reasonable when you compare it to other truly luxury, premium-priced sedans.
2017 Acura ILX
$219 a month with $2,499 down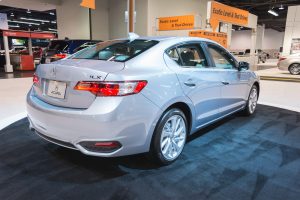 The ILX is the bottom of the luxury market in terms of price. It deserves a low rate. However, this is exceptionally low for a current-model-year luxury vehicle. It has enough high-end features to satisfy most of us and it is efficient enough to reach 35 MPG on the highway.
Some of the Acura ILX's Standard Features:
201 HP 2.4L Engine
8-Speed Dual Clutch Transmission
Exquisite "Jewel Eye" LED Headlights
Lane Keep Assist
Adaptive Cruise Control
Blind Spot Information System
much more
Get free online quotes from your local dealers before you signal your intent to buy a vehicle. It's the smart thing to do.Click here to make your free quote requests.