New Production Cars with The Fastest 0-60 Times
The past three years have given birth to an array of sports cars that rank among the quickest in history. We've discovered that electric cars can be modified relatively easily for super-quick acceleration while, simultaneously, gas-powered vehicles have continued pushing the boundaries.
2016 AMZ Grimsel Electric Race Car
0 - 60 in 1.5 Seconds
Last year, something incredible happened. AMZ created an electric vehicle that trumps all other car-like vehicles in 0-60 tests, ever. The Grimsel is made mostly of carbon fiber, has a tremendously effective traction control system that operates all four wheels, and sounds like an R/C car. It actually looks like an R/C car when it takes off because it accelerates so fast.
Fooled you! this one isn't for the mass market. It does hold the 0 - 60 record, though. Take a look at it.
2016 Tesla Model S P100D w/ Ludicrous Speed Package
0 - 60 in 2.28 Seconds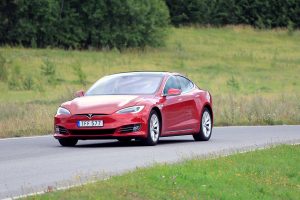 The Ludicrous Speed package and 90kWh battery upgrade costs $13,000, making the total cost to own the vehicle that achieves this lightning-fast time about $140,000. The acceleration generates 1.1 G of force. This is one of the fastest 0 - 60 mph luxury cars you can own.
The Tesla Model X P100D with Ludicrous Speed clocks in at 2.8 seconds to 60 mph. Not too far behind
2017 Bugatti Chiron
0 - 60 in 2.3 Seconds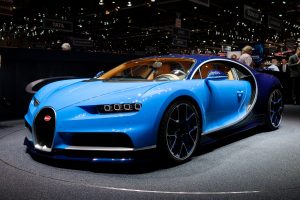 It may not be the prettiest car we've ever seen (it's quite polarizing) but it's impressive. From eight liters and 16 cylinders, it produces 1,500 horsepower with the help of four turbochargers. Something that's really impressive about the Chiron is its nearly 14 mpg fuel efficiency. Not bad for a 1,500-hp vehicle.
2017 Tesla Model S P100D with Ludicrous Speed Package
0 - 60 in 2.4 Seconds
The 2017 Model S is available with a Ludicrous Speed package as well. It's not quite as fast as the previous year but it still ranks in the top 15 of all time.
2016 Ferrari LaFerrari FXX K
0 - 60 in 2.4 Seconds
The LaFerrari sent shockwaves around the performance car industry with its technology, speed and hybrid efficiency. In 2016, it continued breaking barriers by ranking among these fastest 0 - 60 vehicles while sporting its new "aperta" styling.
2016 McLaren P1 GTR
0 - 60 in 2.5 Seconds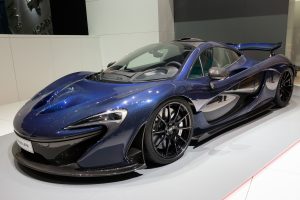 This low-centered vehicle sits on 19-inch allow wheels and generates 986 brake horsepower. It weights only about 1.5 tons, more than half a ton less than the Bugatti Chiron. It's designed for performance on the track. In fact, McLaren call it "the ultimate track focused driver's car."
Request free, no-obligation quotes from all of your local dealers with ease, right here.