Car Colors for Drivers Who Don't Like Blending In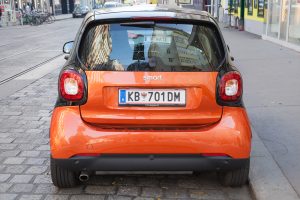 Are you sick and tired of watching blandly colored vehicles drive past your window? Why not inject some color into the world? You don't have to paint your car. Manufacturers offer more colors than you might think. These are some of the most interesting hues you'll find on factory vehicles.
Orange Blast Metallic Chevy SS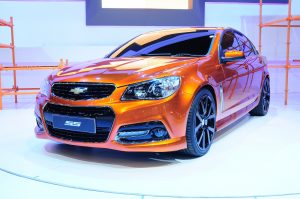 Back in October, this color was spied for the first time. It is very similar to orange hues that have come out of the auto industry in years past, such as the Prius C's orange option back in 2012. Therefore, it's not entirely "new" but it will stand out. Unfortunately, you'll have to fork over $46,625 for a new SS to get it.
Caribbean Aqua Mini Convertible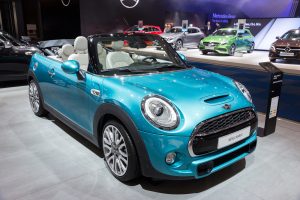 Even though the Mini Convertible is so small, you will always be noticed while driving its Caribbean Aqua version. It's not just the color that makes it so noticeable, though. It's almost like driving a different species of vehicle. Nothing really looks, sounds or feels like a Mini Convertible.
Jetset Blue Jeep Renegade
[caption id="attachment_3539" align="alignnone" width="300"]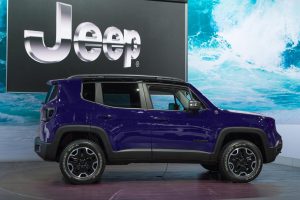 Los Angeles USA - November 18 2015: Jeep Renegader on display during the 2015 Los Angeles Auto Show.[/caption]
Jetset blue's appeal is best recognized from close proximity. It's a deep color but it sparkles as it reflects the sunlight. From farther away, it looks more like a purple color. Although, it's not a "girly" shade. Check it out, thanks to Jeep. You can see how it sparkles subtly in this video.
Fresh Fuschia Metallic VW Beetle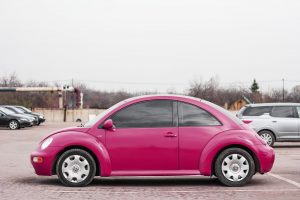 This isn't just a paint color option. It is a color scheme. This shiny medium pink color is solid on the exterior of the Beetle and is incorporated into the interior by means of the door panels, the steering wheel cogs and the plaid pattern on the seats. You're guaranteed to stand out when you drive this!
Before you commit to bargaining for a vehicle, get quotes from all of your local dealers and locate promotions they reserve just for online quote recipients, to sweeten the offer. Click here to get your free quotes.