2012 Compact Cars with the Highest Resale Value
If you are thinking about buying a new car, you should consider a vehicle with a modest resale value. This is also true if you want to lease a new car. Many people don't even consider the future value of the car that they want to purchase. The truth is that buying or leasing a vehicle with decent residuals will not only give you lower monthly payments, but it also means that you can sell your old car for more money compared to other vehicles.
How Do they Determine the Residual Value?
The residual value will have something to do with vehicle desirability, build quality, and perceived customer value. A vehicle that is reliable, sturdy, and with less problems will also have a higher perceived value compared to other similar cars.
Honda, Toyota, and Lexus vehicles are one of the most reliable cars that you can buy. The same can be said for famed performance marquees such as Porsche, Mercedes-Benz and BMW.
But in the land of the compact car, there are three brands that reign supreme over the rest. Here are the 2012 compact cars with the highest resale value according to KBB.com.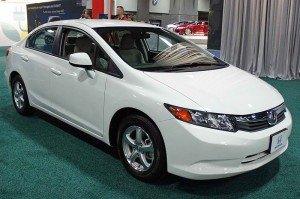 Honda Civic
The Honda Civic is a natural. For many years, car reviewers from all over the world have consistently given the Civic high marks in terms of performance, reliability, and fuel economy. Honda made sure that Civic buyers are never devoid of choice by introducing 5 Civic models for 2012, including the Civic CNG that runs on compressed natural gas. Prices start at $15,755 for the Civic Coupe and $24,000 for the Civic Hybrid.
The Honda Civic continues to provide modest amounts of interior and storage space with a user-friendly cabin. The engine and transmission combination is still best-in-class, even though newer models such as the Chevrolet Cruze and the Ford Focus offer better driving dynamics.
Estimated resale value for the Civic is at 56.5% for 36 months and 41% for 60 months, among the highest in the class.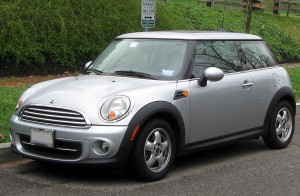 Mini Cooper
The reincarnated Mini Cooper was designed and engineered by parent company BMW, which also means that the new Mini has more space, better handling, and is even made more practical and fun to drive. The Mini Cooper is also sold in a wide array of body styles including a coupe, convertible, and roadster version.
Prices for the Mini Cooper starts at $20,200. Funky and avant-garde styling also comes standard.
Estimated resale value for the Mini Cooper is at 54.3% for 36 months, and 39% for 60 months.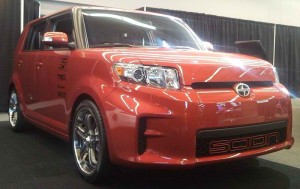 Scion xB
The Scion xB is hard to ignore, not only because of the low price, but it is also roomy, spacious, durable, and highly customizable. Since the Scion xB is owned by parent company Toyota, you can expect similar levels of durability and build quality in each Scion vehicle that you buy.
The Scion xB starts at around $17,000. Perceived resale value is 58% at 36 months and 39% at 60 months.