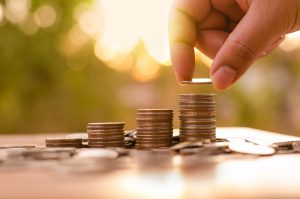 So you're in the market for a new vehicle but you don't have the savings to put any money down? Did you know that leasing deals don't require down payments? If you finance a car to purchase it, you may have to put money down to bring your monthly payments within a manageable range. However, lease payments are usually less than other financing payments because the driver only pays for a portion of the car's value instead of the whole value.
The math is similar, but here are the major differences between leasing and buying:
Leasing
Pay for a portion of the car's value over time
Warranty usually valid for the whole period
Payments lower
Usually new cars
Buying
Pay for the entire value over time
Warranty usually expires during payments
Payments higher
New or used cars
Because you don't pay installments towards the car's entire value, and because your lease period isn't any longer than other financing periods, you pay less each month when you lease.
We're not trying to convince you that leasing is the way to go, we just think it's probably a viable option for many who are reading this.
It's best to start by getting some quotes. A better-negotiated deal means lower down payments. Start with a quote that looks good and negotiate it down further, no matter if it's a lease or a purchase. The easiest way to do that? Just show the salesperson a better quote from another dealership. Click here to get free quotes with no obligations attached.​